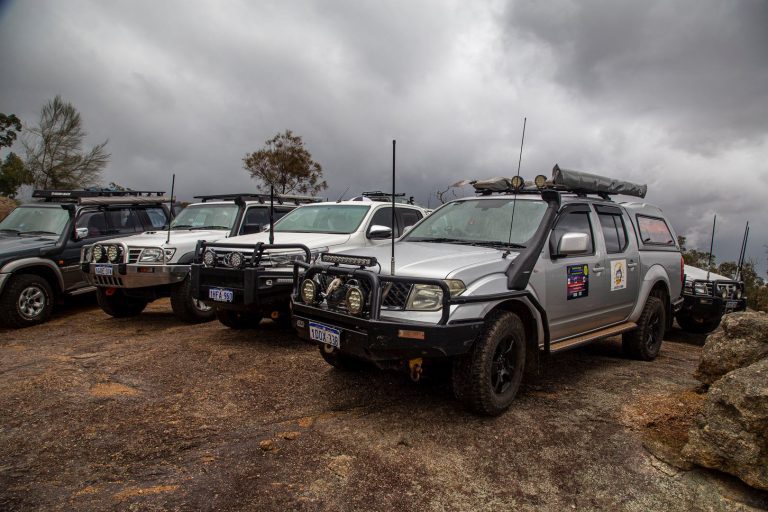 General Info:
This trip follows on from the Holland Track trip and takes in the Great Western Woodlands and the Northern Wheatbelt.
We will be camping at Rowles Lagoon, Mt Elvire Homestead, Eagle Rock and Mollerin Rock.
Along the way we will be visiting places such as Kunanulling, Diemels Homestead, Mt Jackson Homestead, Elachbutting Rock, the Pink Lake at Dowerin and many more places.
Login to view trip details
50th Anniversary of Safe and Responsible four wheel driving in the bush
Our objective is to establish, maintain and conduct a Club of an educational, recreational, social and non-political character for the purpose of promoting and fostering safe and intelligent four wheel driving.