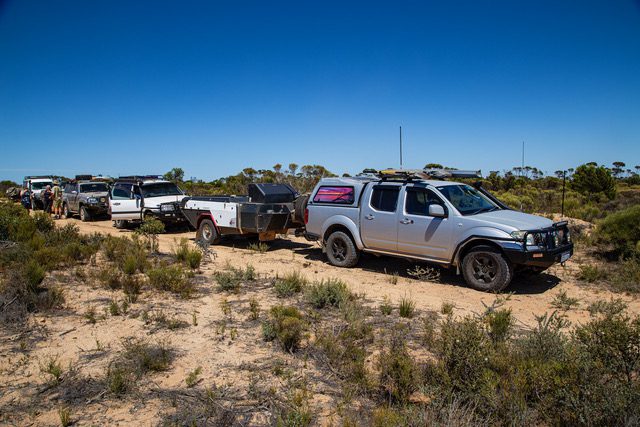 General Info:
This trip will be taking in the Dunn's Track which goes from Ravensthorpe to Dundas (south of Norseman) and then the Old Hyden-Norseman Rd which goes from north of Norseman to Queen Victoria Rocks Rd.
Both tracks are very remote and are scratchy in places as well as low lying tree branches.   It is suitable for Campertrailers only (see Karl for more info).
We will be overnighting at the Ravensthorpe Caravan Park on the Friday night and then remote camping at Dundas and the Breakaways on the Hyden-Norseman Rd.   This is remote country so you need to be well prepared.
Watch my YouTube video for more info – https://www.youtube.com/watch?v=3ZSUSHkw-Lk&t=13s 'Done the Dunn' (Westralian Images)
Login to view trip details
50th Anniversary of Safe and Responsible four wheel driving in the bush
Our objective is to establish, maintain and conduct a Club of an educational, recreational, social and non-political character for the purpose of promoting and fostering safe and intelligent four wheel driving.