Easter Trip Southern Cross Loop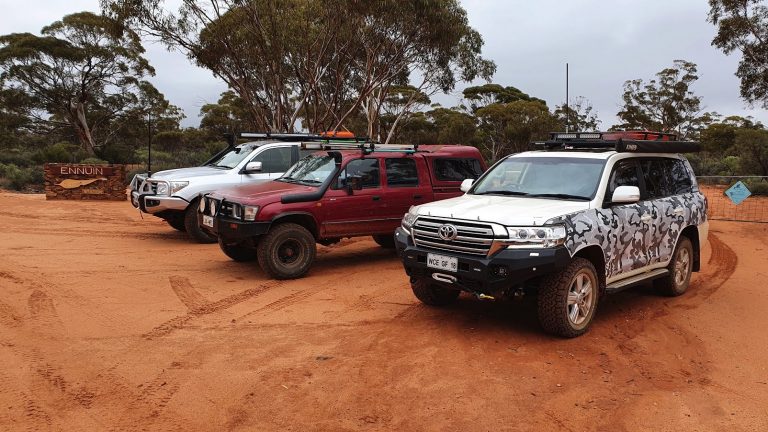 General Info:
Day 1 - Starting at Southern Cross will head north through to Ennuin Station taking in the old mines and associated infrastructure. Some great exploring to be had here.  Then heading north via Mt Jackson and up to Pigeon Rocks for the first night's camp.
Day 2 - A quick explore of Pigeon Rocks before heading up to what's left of Diemel station.  Onto the main Evanston Menzie Road where we will then turn    off to My Elvire Station from where we will explore the area and hopefully drive to the top of Mt Elvrie.
Login to view trip details
50th Anniversary of Safe and Responsible four wheel driving in the bush
Our objective is to establish, maintain and conduct a Club of an educational, recreational, social and non-political character for the purpose of promoting and fostering safe and intelligent four wheel driving.