Gillingarra Muster Weekend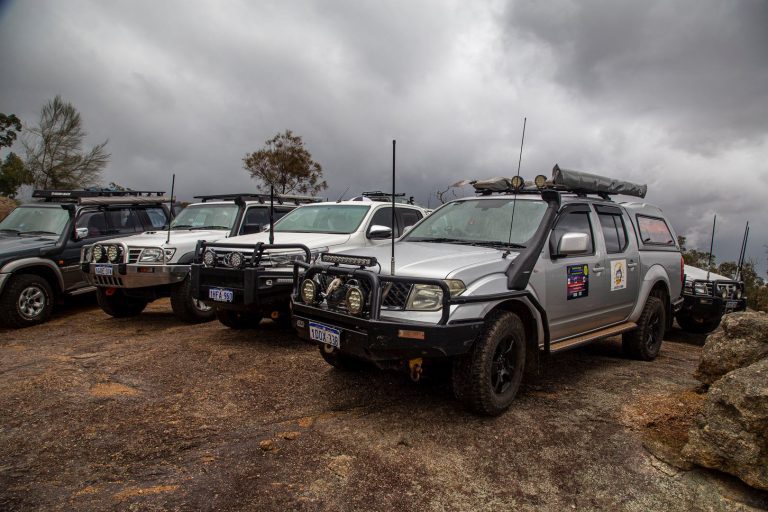 General Info:
Arrive Friday or Saturday.
Day 1 - Friday 27 August, 2021
Set up your Camp around or on the Oval, area is tree lined adjacent to a sports hall. Suitable for Camper Trailers, Caravans, Tents or Swags
Toilet Facilities available, but NO Shower.
5.00 - 6.30 pm. Friday night campfire happy hour - BYO chairs and drinks/nibbles. Dinner is BYO
Day 2 - Saturday 28 August, 2021
Excursion 1: 9.30 am departure. To New Norcia for Tour of Abbey for those who would like to go $15 per person - 20 minute drive. Numbers required prior to trip. Payment on the day. Picnic Lunch at New Norcia - (BYO) Wildflower tour on return to Gillingarra
Excursion 2: 9.30 am departure. To Mogumber Club driving activities - 15 minute drive Picnic lunch at Mogumber - (BYO) Wildflower tour on return to Gillingarra
4.00 pm - 5.30 pm - Happy Hour pre-dinner BYO around the Fire 6.30 pm - 11.00 pm - BBQ Dinner (paid for by Club) Drinks (BYO) Country & Western Dress
Day 3 - Sunday 29 August, 2021
Sunday morning Breakfast (BYO) pack up
Depart for home at your leisure.
Login to view trip details
50th Anniversary of Safe and Responsible four wheel driving in the bush
Our objective is to establish, maintain and conduct a Club of an educational, recreational, social and non-political character for the purpose of promoting and fostering safe and intelligent four wheel driving.